Skiing is a popular winter sport enjoyed by many. However, it can be dangerous if the proper safety precautions are not taken. One of the most important pieces of safety gear for skiing is a ski helmet. Here are five of the best ski helmets on the market today.
Factor to Consider When Choosing Ski Helmets
There are a lot of different things to consider when picking out a ski helmet. The most important factors include:
Price – It is usually best to purchase the highest quality ski helmet for your money, but sometimes you can find a great deal on a helmet that will also offer good protection.
Style – There are many different styles and colors available when choosing helmets today. You should always pick one that suits your style and taste.
Technology – New technologies such as Bluetooth speakers and other features are coming out every season, so be sure to choose one with features that matter to you.
Construction Material – Ski helmets typically use either ABS or polycarbonate materials for their construction. These two materials offer the best shock absorption while still providing adequate ventilation.
5 Best Ski Helmets
OutdoorMaster Kelvin Ski Helmet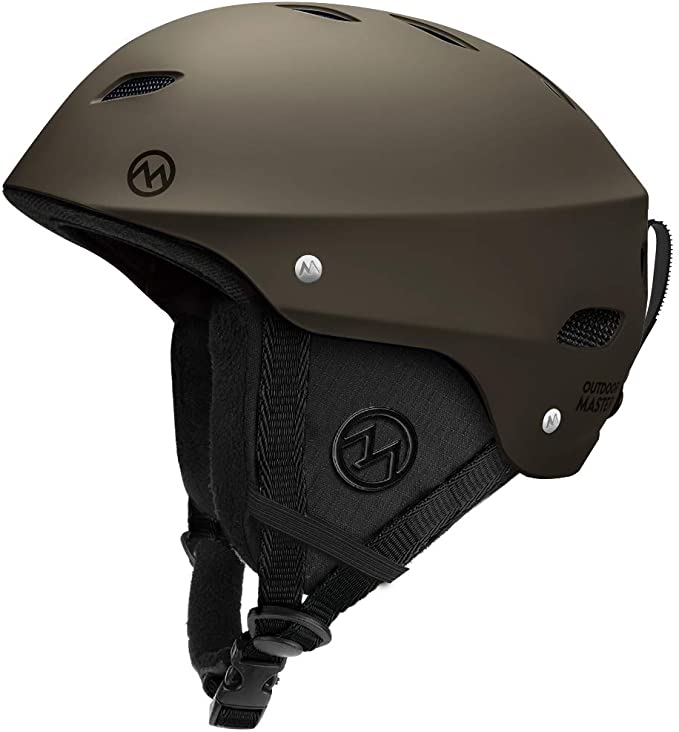 OutdoorMaster's Kelvin Ski Helmet is a comfortable, safe option for your next skiing adventure. The helmet is built with a reinforced ABS shell and shock-absorbing EPS core, ensuring that you remain protected even in the event of an accident. It also comes with 13 different color options, so you can choose the perfect style to match your outfit. The size adjustment dial makes it easy to get a snug fit, and the removable ear pads and inner fleece liner make it easy to wash. The helmet also features 14 individual vents for superior ventilation, ensuring that you stay comfortable all day long.
Wildhorn Drift Snowboard & Ski Helmet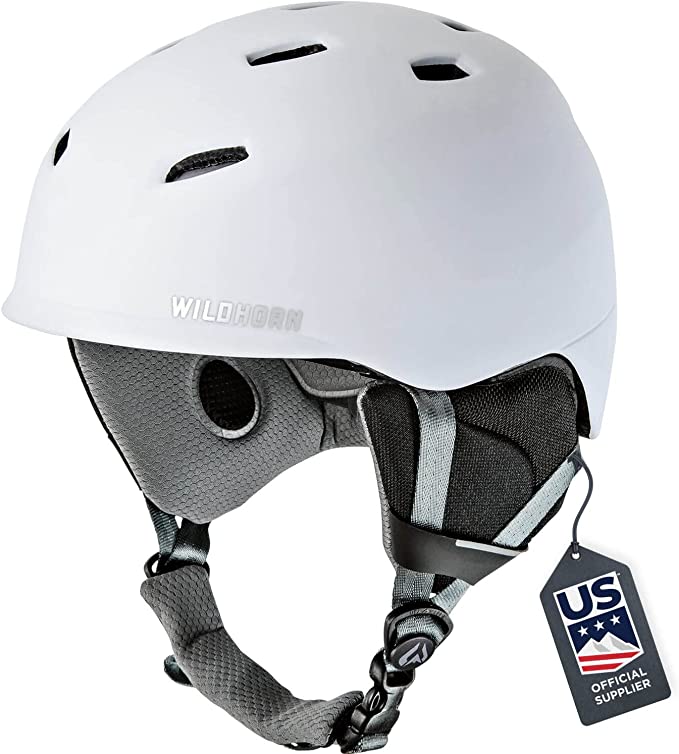 The Wildhorn Drift snowboard and ski helmet is a high-quality, low-profile helmet made for racing. Constructed with advanced manufacturing techniques, this well-made product exceeds ASTM F2040 and EN1077 standards.
The Drift comes either a men's or women's model, giving any wearer the ability to customize their protection completely. The buffer layer of foam absorbs shocks from accidental collisions and provides an additional safety precaution.
The Wildhorn Drift snowboard and ski helmet is one of the most elite helmets on the market today!
Smith Men's Holt Helmet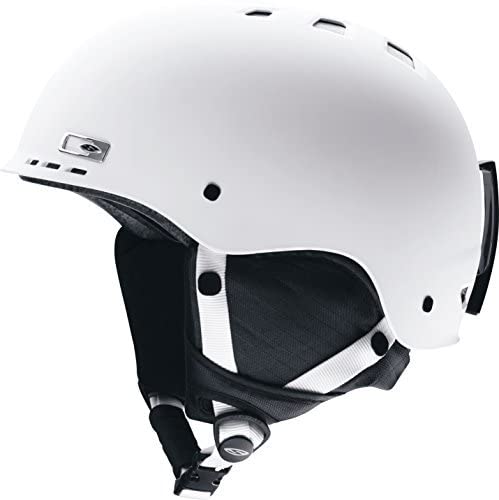 The Smith Men's Holt Helmet is a superior quality ski helmet that provides Advanced ABS construction for increased impact protection and all-around durability. This helmet is Dual certified all-season use and designed for ultimate integration with Smith goggles for maximum comfort and venting.
It has a self-adjusting lifestyle fit system that flexes to match your head shape for maximum comfort. The Bombshell ear pads provide form-fitting comfort. The 14 fixed vents allow for consistent airflow, and the Outdoor Tech audio system is compatible. You'll love the removable goggle strap lock for the streamlined shell when goggles are worn under the helmet feature!
Smith Maze Snow Sport Helmet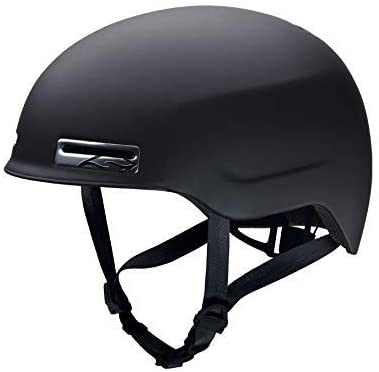 The Smith Maze Snow Sport Helmet offers superior protection, lightweight construction, and style. The sleek design comes with many features to assure a comfortable fit you can lock in for convenience.
All colors are available which is helpful because it adapts well to Asian behaviors–the company offers an Asia FIT version of this helmet. It also has 9 vents that help control the temperature inside the helmet so your head stays cool even during strenuous activity. This winter sports gear is perfect for avid skiers or snowboarders alike!
Lucky Bums powder series snow helmet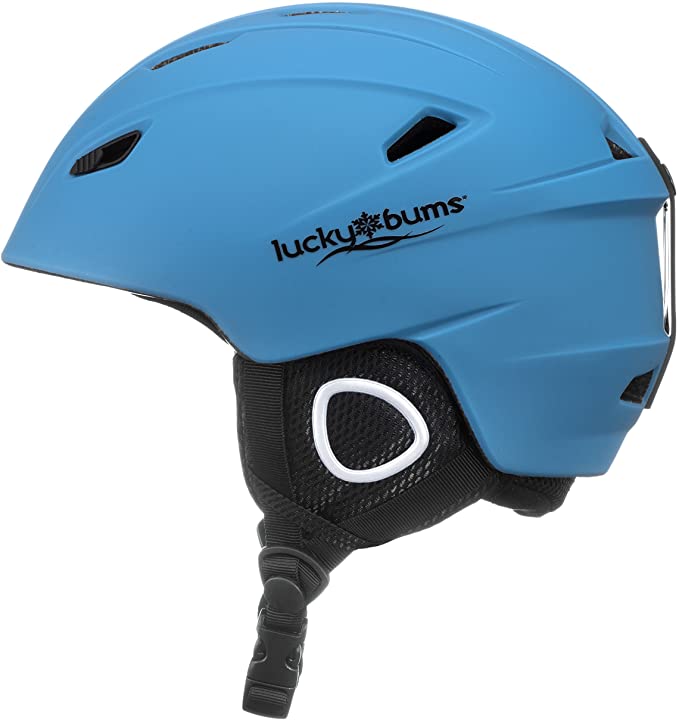 The Lucky Bums Powder Series Snow Helmet is perfect for skiing, snowboarding, and other winter activities. The CE Certified helmet is safe and durable, with an in-mold construction that fuses the helmet's outer shell to the impact-absorbing EPS liner.
This increases durability and prevents the shell from cracking or breaking off in the event of a fall or collision. The helmet also features adjustable helmet vents that allow for temperature control no matter what the weather conditions may be, as well as a goggle loop to keep your goggles in place.
The Powder Series Helmet fits most kids aged 2-8, making it a great option for family trips to the ski resort. Make sure your little ones are protected while they enjoy winter sports with the Lucky Bums.