When it comes to clipping your toenails, you want a tool that is going to make the job as easy and painless as possible. That's why we've put together a list of the five best toenail clippers on the market today. From manual to electric options, we've got you covered. So, whether you're looking for a new clipper to add to your collection or are in the market for your very first one, be sure to check out our top five picks!
Factors to Consider When Choosing Toenail Clippers
When shopping for a new toenail clipper, there are a few factors you should consider before making your purchase.
These include:
Type of clipper: There are a variety of different types of clippers available to buy from scissors to guillotine models. Each type has its own pros and cons so make sure you select the one that best suits your needs.
Brand: Toenail clippers come from a number of different manufacturers. Some you'll know and trust while others will only be recognizable to those in the nail care industry. So, before purchasing, make sure you select one that is reputable and well-known for producing high-quality products.
Price: The price range for effective toenail clippers can vary greatly depending on the manufacturer and type of product you buy so always keep an eye out for sales or discounts before making your purchase.
Safety features: If you're someone who wants to avoid injuring their fingers when clipping their nails then it's important that you choose a model which has safety features built into them to reduce the risk of accidents occurring.
5 Best Toenail Clippers
FIXBODY Nail Clipper Set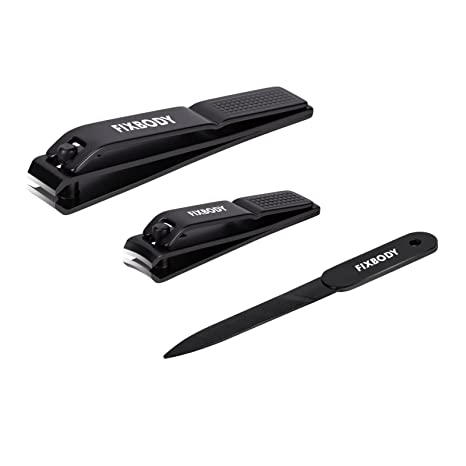 Are your nails always looking a little bit too long? Do you constantly find yourself filing them down instead of clipping them properly? Well, with the FIXBODY Nail Clipper Set, you can easily trim your nails without any fuss.
The set comes with both fingernail and toenail clippers, as well as a nail file, so you have everything you need to get the job done right. Its ultra-sharp blades make clipping thick nails a breeze – there's no need for filing afterward.
With sturdy zinc alloy blades and a comfortable ergonomic shape, these clippers make clipping your nails easier and more pleasant than ever before. Plus, the anti-slip lever ensures a confident clip every time.
KOHM Nail Clippers for Thick Nails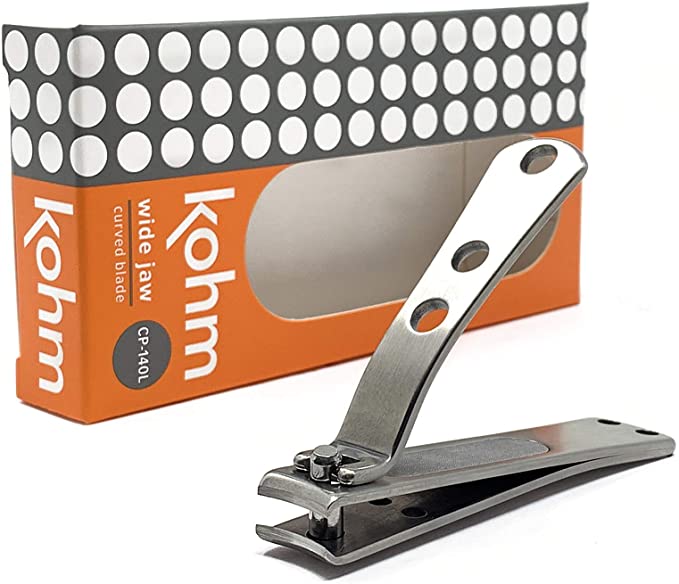 With a sharp curved blade and 4 mm wide jaw, these clippers are perfect for clipping even the thickest nails. The durable brushed stainless steel construction ensures years of precision trimming.
The ergonomic design provides a smooth, stainless-steel grip that makes it easy to handle, while the professional-grade construction ensures precision clipping every time.
Harperton Toenail Clippers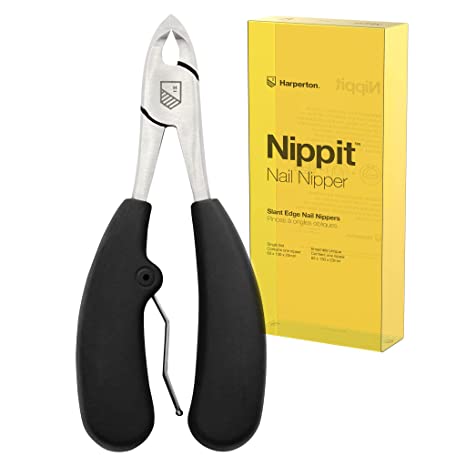 The Nippit nail nipper is specially designed with an ergonomic, non-slip handle to give you greater control and confidence as you clip. Featuring hand-sharpened stainless-steel blades, this ingrown toenail tool trims even the thickest nails with precision.
Keep your feet looking neat and tidy with Harperton's professional, heavy-duty toenail clipper. Carefully constructed with blade edges finished by hand, this toenail clipper is perfect for seniors, men, and women. An essential tool for keeping anyone's hands and feet neat and tidy, these toenail clippers make a thoughtful gift.
Revlon Toenail Clipper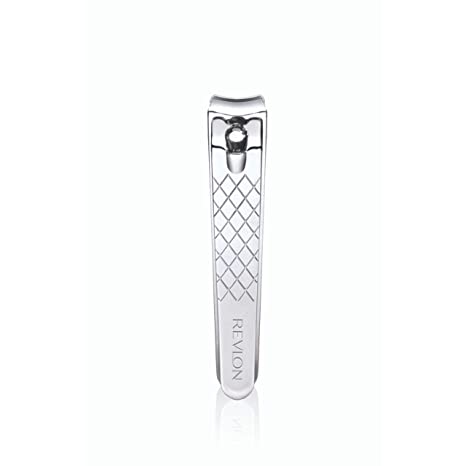 Revlon Toenail Clippers are a classic, must-have tool for easy toenail trimming. The curved blades follow your toenail shape for accurate trimming, and the contoured handles make it comfortable and easy to control.
The lever-action design is simple to use with either hand and also includes a foldaway file to shape and smooth edges and under your nails.
This top-quality clipper is made with curved blades that follow the natural shape of your toenails, making trimming and shaping easy and safe.
Seki Edge Stainless Steel Nail Clippers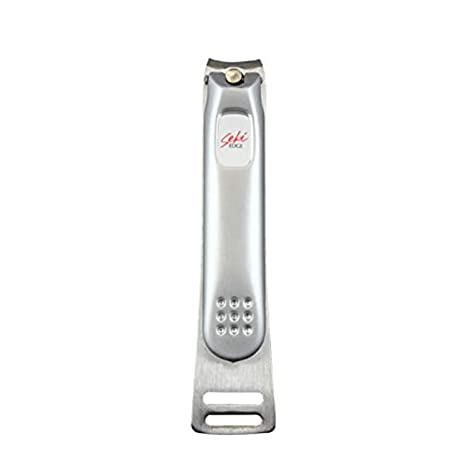 Seki Edge Stainless Steel Nail Clippers are the perfect tool for anyone with thick nails. The curved stainless steel blade and zinc alloy die-cast lever make it easy to slice through nails with precision and ease. With no more ripped or torn nails, you'll have perfectly clean cuts every time!
With their ergonomic design and sharp blades, these clippers are perfect for seniors with thick nails or those with arthritis and gripping issues. And because they're from the creators of the samurai sword, you can be sure that only the highest quality craftsmanship and technology is used in their production. Beautifully packaged, these make for an ideal gift for friends or loved ones – why not add them to your prime manicure or pedicure set today?