Afternoon tea is a centuries-old tradition that originated in England. Originally, afternoon tea was a meal eaten by the upper class to stave off hunger before the late evening dinner. These days, afternoon tea is more of a social event where friends gather to catch up over dainty sandwiches and delicious pastries. If you've been invited to afternoon tea, you may be wondering what the dress code is.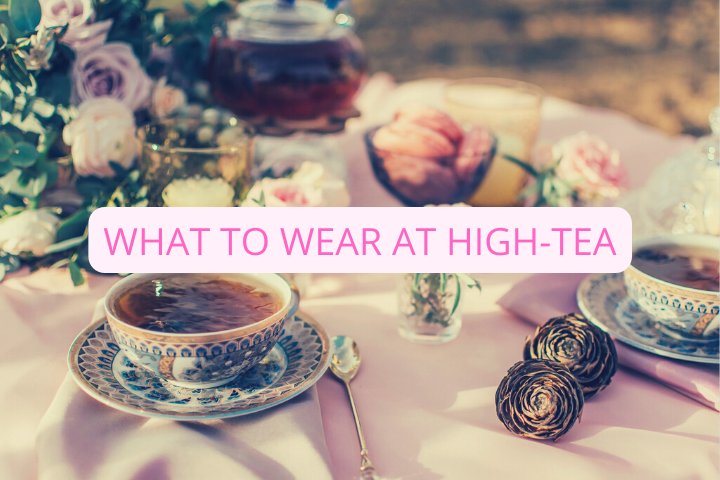 High tea is a time-honored tradition enjoyed by many people around the world. While the specific customs and menu items may vary from country to country, one thing remains the same: high tea is a formal occasion that calls for an elegant dress.
Dress Code for High Tea Attire
When it comes to high tea attire, there are really no hard and fast rules. However, as this is a relatively formal event, it's generally advisable to err on the side of caution and dress slightly more formally than you would for, say, a coffee date with a friend.
For women, this could mean wearing a dress or skirt with a blouse or a nice top. Heels are not required but can help you feel more polished. For men, slacks and a dress shirt should do the trick.
Wear a dress or skirt that falls at or below the knee. 
Opt for structured clothing made from upscale materials like silk, satin, or wool. 
Choose closed-toe shoes in a neutral color like black, brown, or nude. 
Accessorize with simple jewelry like pearl earrings or a delicate necklace. 
Carry a small purse or clutch.
What Not to Wear to Afternoon Tea
While there are no specific clothing items that are verboten for afternoon tea, there are certain styles that are best to avoid. For example, very casual attire such as jeans, sweatshirts, and sneakers will likely be out of place.
In addition, any clothing with large logos or graphic designs should probably be left at home. The key is to aim for an overall look that is chic and put-together without being too fussy or overdressed.
Don't wear jeans, shorts, or other casual clothing items.
Don't wear sleeveless tops or dresses.
Don't wear open-toe shoes or sandals.
Don't wear excessively loud or flashy jewelry.
Don't carry a large bag – you won't need it!
Conclusion
Now that you know what high tea attire consists of, you're ready to enjoy this classic British tradition! Just remember to keep your clothing chic and appropriate, and you'll be sure to make a great impression.