You're probably wearing a bra right now if you are a girl. Maybe you're even reading this article in one. But have you ever stopped to think about the different types of bras that are available?
And, more importantly, which one is best for your needs and lifestyle? What if we told you there was a type of bra out there that could offer medium coverage while still avoiding back fat and muffin top? That's where demi bras come in: they provide just enough coverage without requiring any padding or underwire (and sometimes without straps).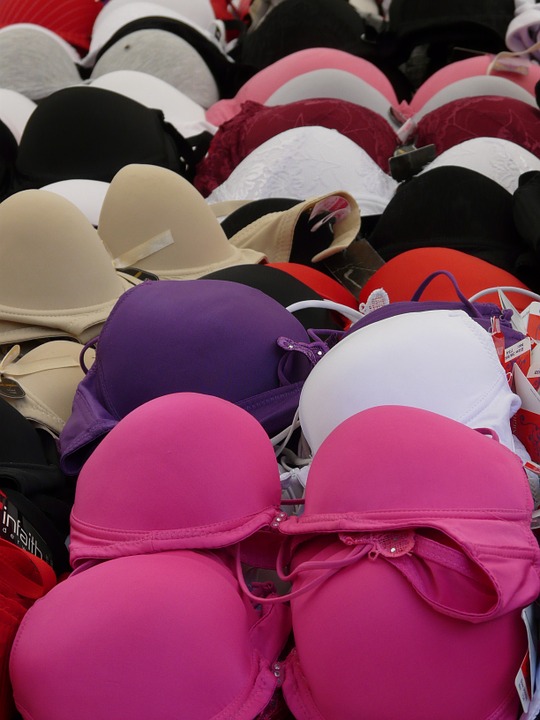 However, some women opt for more full-coverage than demi bras can provide; if this is the case with you, then it might be worth considering buying a full-coverage bra instead. A full-coverage bra offers fuller coverage at the front and sides, which means that your breasts won't fall out when you're bending over or running around in their natural state.
What are Demi Bras?
A demi bra is a type of half-cup bra that offers medium coverage with no padding or underwire.
They are typically made from the lightweight material, often with mesh detailing in the cups to provide some lift and support.
This makes them ideal for wearing on very hot days when you don't want to wear anything too heavy.
What are Full Coverage Bras?
Full coverage bras do exactly what they say on the tin: they offer full coverage in order to keep your breasts stable when you bend over or around your back during any activity.
This style of bra is perfect if you find yourself having issues with straps leaving indentations on your shoulders because it provides more weight distribution than other styles can offer.
However, full-coverage bras come with an underwire, which can cause slight discomfort if worn for long periods of time.
Do I need a Demi Bra or a Full Coverage Bra?
As you probably know already, different bras are suited to different body shapes and lifestyles.
For example, if you like running around after your kids all day long, then it might be worth opting for a full-coverage bra so that your breasts are held firmly in place.
But if you feel uncomfortable in larger cup sizes because they exaggerate the size of your bust when leaning over, then wearing demi bras could be perfect for this reason alone.
To find out which type of bra is right for you, it's important to try both styles before committing to buying either one. You may find that you feel more comfortable in one compared to the other, but you'll never know until you take them for a test drive!
Conclusion
Demi bras are perfect for women who want light coverage in fun styles without having to wear padding or underwire. Full-coverage bras offer more coverage in medium support but come with an underwire that can cause discomfort after long periods of wear. To figure out which style is best suited to your needs and lifestyle, it's important to try both on before buying to make sure you get exactly what you're looking for.