Sequin dresses are a great way to stand out in the crowd. They're eye-catching, fun, and glamorous-but they're also delicate. Here are some tips on how to care for your sequin dress to keep it looking its best for years!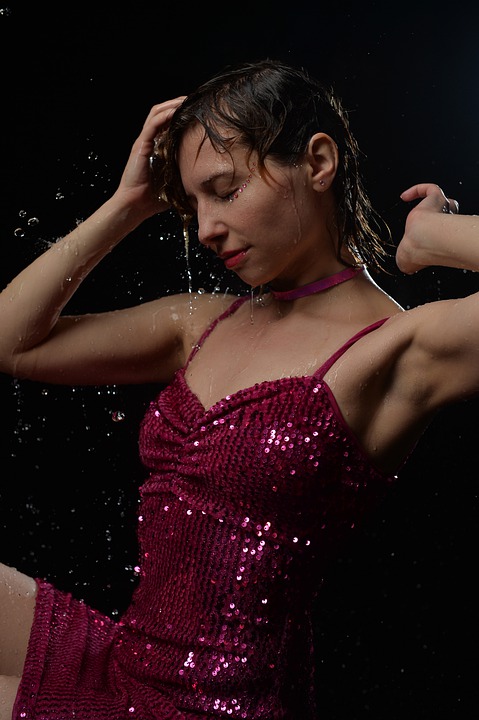 1. The first thing you should do when you get home with your new dress is hanging it up so that it doesn't stretch or tear while you try it on. This will ensure that your dress will still fit after wearing and dancing all night long!
2. Never leave your sequined garment in direct sunlight or heat, since this can cause fading and even melt off the fabric!
3. Don't wear makeup with oils like lipstick, mascara, or foundation if you're going to be around sequins. Oil and oil-based substances can break down the fabric of your dress, causing it to lose some of its sparkles.
4. If you're not planning on wearing your sequin garment for a while (such as during winter), make sure you dust off any dirt with a dry brush before hanging it up in a cool, dark location.
5. When storing your dress during warmer periods, keep it out of direct sunlight or heat by storing it somewhere cold and clean like a box or drawer so that the colors don't fade over time from bright light exposure. Be sure to dust off any excess dirt first!
6. Remove body oils by blotting with tissue paper instead of rubbing or brushing. If you have to remove tough stains, use a gentle soap solution.
7. To clean your dress after wearing it, hand wash in cold water with a mild detergent. Let the sequined garment hang to dry, and then lay flat to keep any creases from setting into the fabric. You can also dry-clean your dress if needed!
8. Embellished garments should not be machine washed because the sequins may fall off during washing or drying, which will cause excessive wear on the delicate fabric of your dress that may result in pilling or color loss over time. Just remember to take good care of your sequin party dresses so they'll last for years to come!  
9. Spot-cleaning is ok, but hand-washing is recommended. Soak up stains with a dry cloth or a soft brush before washing.
10. The sequin dress may also be lightly hand-washed. To clean the dress, fill a bathtub with cold water and mild detergent, then carefully lower the gown into the water while scrubbing between the sequins with a soft-bristyle toothbrush.