A bubble skirt is an adorable skirt that flares out from the waist and falls loosely at the hem. It is usually made of a light fabric like cotton, chiffon or silk and has a very feminine feel to it. This type of skirt often features ruffles or gathers in the front and back for added flair.
The bubble skirt is a retro trend with an airy and carefree vibe. They were most popular in the 1980s, but they're making their comeback! Unlike some of today's trends, there are no strict rules for how to wear this style – it can be worn as anything from a dress that trails down to your feet or miniskirt paired with tights underneath. If you want something extra trendy on top, try adding studded boots and coordinating cardigan (or vice versa). Bubble skirts are skirts with a lot of volume. They can be short or long. Sometimes they have shorts under the skirt and other times they have tights underneath.
There are three pieces in a skirt for a girl. The extra wide outer layer, the narrower inner layer, and the waistband. You need to put them together.
Why are you still sewing with fabric when the latest fashion craze is bubble skirts? The most recent trend in clothing happens to be elastic waistbands, which make for a much easier fit and allow people of all shapes to find their perfect style. However, some things need special attention like attaching fabric without risking losing out on that tight look.
The bubble skirt has always been a fashion staple for young women. It can be made of just about any soft, pliable fabric and is most commonly constructed from cotton or polyester knits in the 1980s. However it could also take on other forms like satin, silk, taffeta to create that perfect look!
Example
Taydey A-Line Pleated Vintage Skirts for Women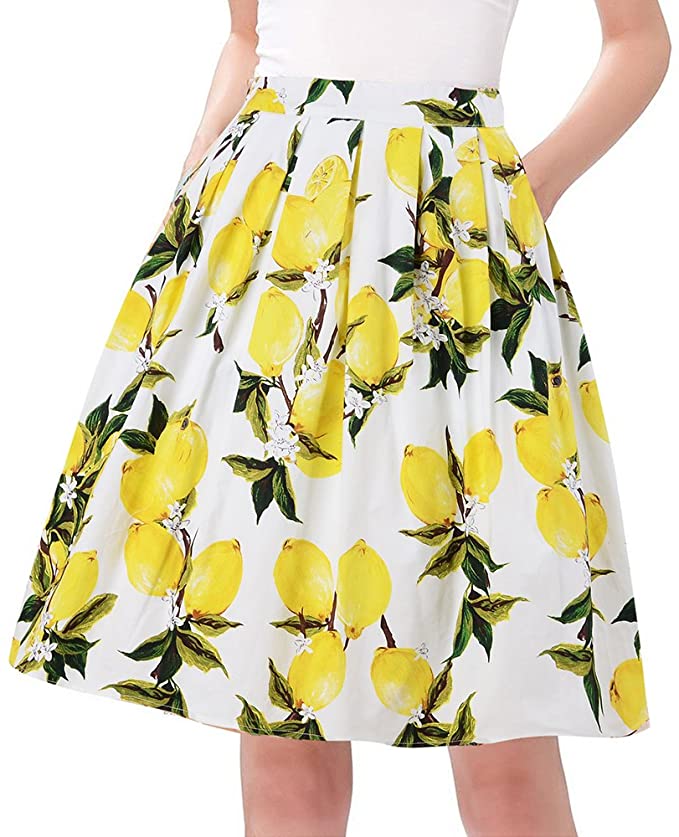 This skirt is perfect for throwing on to hit the grocery store, running errands around town, or meeting new friends. It's as easy to style as it is to put on thanks to its elastic waist band and concealed zipper closure in back! Whether you dress up with a pair of heels or throw on some trainers instead, this skirt makes any ensemble look oh-so chic. It made from 100% cotton blend material – 97% cotton/3% spandex will hold all that shape so your A line pleats never droop, even after many wearings! Your newest spring favorite can be hand washed cold at home and machine wash warm gentle cycle from 30°C to 40°F. We recommend hang drying skirts when possible.