Cropped pants are the newest fashion trend that many people are talking about. Cropped pants can be best described as being a couple of inches above the ankle. They provide an edgier look than regular jeans, and they work well with sneakers or sandals in warmer weather. There is no break on this pant length so you won't have to worry about your feet showing when you walk.
Men wear cropped pants, which are often ankle or lower calf length. Women have more options in how long their crop pants are. Crop casual men's pants are worn with sandals in the summer and they puff out at the sides and taper into a snug fit below the knee.
If you have lean legs, cropped pants are good for you. The part below the hem is accentuated. Cropped pants may not be the best idea for people with heavy legs. They may like to wear them if they end just below the knee. Knee-length pants are better for short people or those with shorter legs.
Example
THE GYM PEOPLE Bootleg Yoga Capris Pants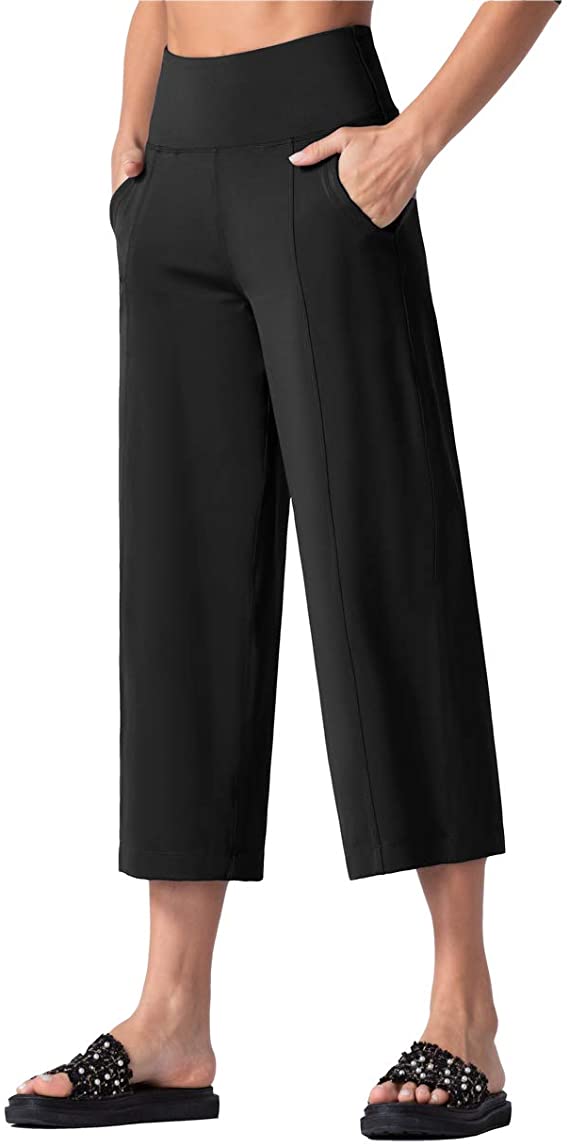 Comfortable and flattering workout bottoms with a subtle design, the THE GYM PEOPLE Bootleg Yoga Capris Pants are ideal for any occasion. Made of quick-drying 4-way stretch fabric, these pants keep their form even after several washes. Features include elastic waist closure at front and back to fit and complement most body shapes as well as secure flat pockets at front against sturdy polyester lining that will not show through your clothes during use.
Why Cropped Pants Should Be In Your Wardrobe
They're perfect in warm weather because you don't have any excess fabric that could get caught on your feet when walking or moving around, but they work with boots as well (especially for colder months) so there is an option no matter what the conditions!
They provide plenty of movement and are much more flattering than long pants if you want to show off your legs without having them be exposed from knee-level down.
Plus, their edgier vibe means wearing cropped trousers feel less conservative than jeans – which can sometimes make people uncomfortable. You'll still maintain just enough modesty while showing some skin at the same time!
How to Wear Cropped Pants
Select cropped pants that fit your body shape well.
They should have a flare or boot cut leg opening in order to make the legs look fuller, but straight-cut bottoms will also work for those with slim builds who want more of an edgy style.
Pair them with flats, wedges, heels or even sandals if desired and then wear the top half as usual – either tucked into shirts/sweaters or left out over sweaters/shirts etc depending on what's most comfortable and flattering for you.
Finally, add accessories like belts, scarves and jewelry so that they act as transitions between different areas of clothing while still looking cohesive overall! Remember to use both colors and textures to create a uniform look.
The Future of Cropped Pants
Cropped pants are the new trend of fashion because they can be dressed up or down, provide a lot of flexibility with how you want to wear them and will look good no matter what shoes you choose.
They're on-trend for both summer and winter seasons which is always an added bonus! Plus, cropped trousers make it easy to show off your legs in warmer weather without sacrificing modesty as much as full length jeans would – so why not give them a try?