Fashion is more than just clothes. Women use hosiery to achieve the desired look or effect that they want. Hosiery can be of different lengths, thicknesses and textures, varying from sheer to opaque fabrics. There are many different types of hosiery on the market today – from tubular compression hosiery designed for medical patients who have had surgery or bone fractures to fishnet hoseries with their sexy appeal.
In this article we will explore some of the most popular types of hosiery available today and what sets them apart from one another. We'll discuss how these various types should be worn based on your occasion as well as how you should care for them properly so they last a long time!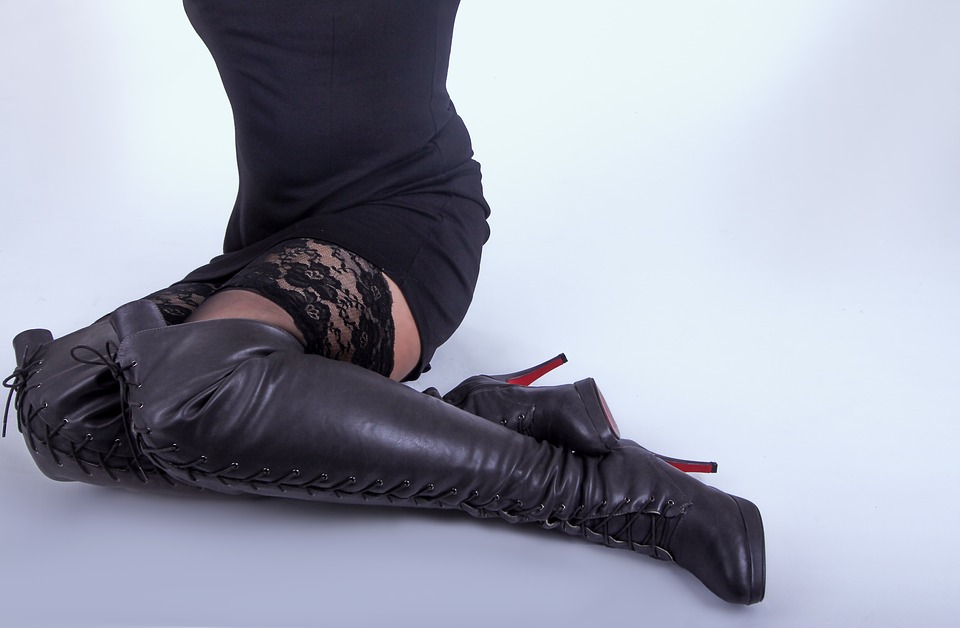 Types of Hosiery
There are many types of hosiery that can be worn by women to give fashion and style to their legs. They include the popular fishnet kinds for sexy appeal, seamed kinds for formal dress occasions, sheer kinds for more casual wear, knee high kinds for medical support and compression hosiery.
Fishnet Hosiery
The fishnet type is made of nylon or polyester mesh material. The most popular color for the traditional fishnets are black, red or navy blue to give off an edgy appearance.
They're perfect for women who like to stand out in a crowd! Fishnets can be worn with tight fitting pants (i.e., jeans) that show off their legs or with short skirts that reveal their ankles; they also go perfectly with high heels.
Seamed Hosiery
Seamed stockings were used by screen sirens such as Marilyn Monroe and Rita Hayworth when they first hit movie screens across America. Seamed hosiery can run from practically any color and they're perfect to wear with a dressy outfit.
They create the illusion of longer legs and can be worn with heels or flats. Seamed stockings come in different styles: full-cut, sheer-to-waist and French cut.
Knee High Hosiery
Knee high hosiery comes in many colors and textures, making them another versatile type of hosiery that women can add to their collection for various wardrobe uses such as casual dresses or formal evening gowns. Also available are seamless knee highs which you don't have the visible lines on your legs which look great under pants! They're especially good for women who like to wear pantyhose but hate how it's so obvious they have them on. Knee highs come in many different colors but for business, office or daytime use you can't go wrong with a demure nude color.
Pantyhose
Today you can also find pantyhose in many different colors and textures; i.e., cotton lined which is good for people with allergy problems. They're very chic and sexy to wear but you need to be careful when wearing them out because if it's too hot outside, the sheer material makes your legs look sweaty!
Just remember that if you go sockless, make sure that there's no toe showing or it looks like your hose has a run in it.
Also ladies, don't forget the back seams on the rear end of your thighs – this is an easy way to fake getting a professional leg wax without actually doing so!
Tips & Tricks: How to Wear Hosiery
No matter what type of hosiery you choose, there are some tips and tricks that will help you get more wear out of them!
1) When wearing fishnets, always make sure your skin is clean and dry before putting on your stockings. If not, this could cause the fishnets to run, damaging the material. Once put on, avoid rolling them down too far as this can also cause damage to the fabric from being stretched too thin.
2) Always match your hosiery to your footwear when shopping for new types. Don't be afraid to mix and match! For example, if you have a pair of heals with an intricate pattern on the strap, make sure you find a pair of fishnets or seamed stockings in a complimentary color that is in the same family as your shoes.
3) When wearing knee highs, don't roll them down too far–wear them just above the knee. This will help prevent damage to the fabric from being stretched too thin.
4) If you are going out at night, always put on some type of back seam or control top pantyhose under your fishnet hosiery so there's no see-through areas–this gives off a classy look that is sure to impress.
5) If you are wearing tights or pantyhose, make sure you check the package to see if they are hand washable or not. Some can be machine washed but don't put them in the dryer as this will shrink the material and damage it. Other types need to be hand washed with cold water out of your sink. Make sure you follow these instructions before washing them, otherwise you may ruin an expensive pair of hosiery!