An evening gown is a type of formal dress that is designed for special occasions. The term "evening" typically refers to the time of day, and not necessarily to the style or cut of the dress. Evening gowns are usually reserved for social events such as black-tie dinners, cocktail parties, etc., but their growing popularity has led them also being used in other types of ceremonies such as weddings and proms.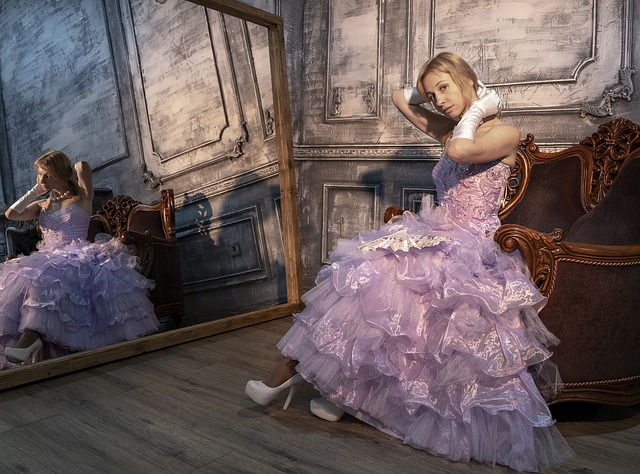 When it comes to formal wear, the evening gown is the pinnacle of sophistication. At first glance, this type of dress may seem like any other dress until you inspect it closely and see all the details that go into creating a perfect evening gown. There are many different styles and fabrics for these dresses, but one thing is certain: they always have some sort of sparkle in them! Evening gowns are designed to be the focal point of an evening, so they need to have a little something extra.
Night's annual highlight is the formal event, which has both a strict dress code and an unspoken rule of etiquette. The most popular type of evening gown worn at these events are ball gowns with full skirts that fall all the way to ground level. Depending on personal preference or what kind of event it will be held for, some styles have more form fitting waist lines while others still maintain their voluminous shape through either wider skirt panels or pleated fabrics near this area. Evening gowns are less formal and can include cocktail dresses, which tend to be shorter and quite form fitting. They're seen at events like cocktail parties and other occasions where you might need a dress but not as much formality. Also occasional wear includes dresses for going out to dance, such as prom dresses.
When comparing evening dresses to day or conventional dresses, there are two main distinguishing features. The first thing is the cut. It tends to be couture and follow the latest fashion trends. The second is the fabric. It normally follows a classic style unless it is a ball gown, in which case it will tend to be more modern-style. These gowns are often decorated with luxurious materials such as silk, velvet, and taffeta. Women who are wealthy like to wear special dresses for evening. These dresses are designed to look nice on their bodies. They often wear jewelry with these dresses.
Elegant dresses worn to high profile events. They are typically associated with glamor and luxury, as well as the Academy Awards in America or opening of society season. These gowns can not be worn more than once but may be auctioned off for charity by celebrities who have them made custom or vintage pieces given to guests at big public events like openings where designers showcase their work on famous attendees before taking it back afterwards.