Khakis are a pair of trousers typically made from cotton or linen. The material is usually light in color and the pants can be worn with any type of shirt or jacket. Khaki pants have been around for over 100 years, but they were not always as popular as they are today. Today, khaki pants are an essential part of many people's wardrobe because they go well with almost anything and can be dressed up or down depending on the occasion. Below we will discuss how to find good quality khakis, where you should wear them, and why these versatile pants matter so much!
Khakis are sometimes called chinos. They are a popular style of pants for both men and women. Khaki's casual look is perfect to wear with any outfit because it can be dressed up or down easily depending on what you want to do!
Khakis are designed by high-end designers and manufacturers alike. They can be found at the mall or in your closet, on sale for a steal! No matter where you find them they always feel like an all day adventure from park to boardroom. They're designed by top designers, bulk manufacturers alike and are made of natural cotton or linen with treatments that help it retain shape and reduce stains even after days outside.
Khakis have been a fashion staple for as long as designers can remember. They're the perfect combination of comfort and style, making them an item that never goes out of style. Fashionistas are fond of these pants because they can exhibit their individuality with a variety colors or patterns while feeling comfortable all day long since khaki fabric easily blends with any environment–from work meetings to outdoor barbecues on sunny days like these! Who knows how far they will go?
Example
Dickies Men's Original 874 Work Pant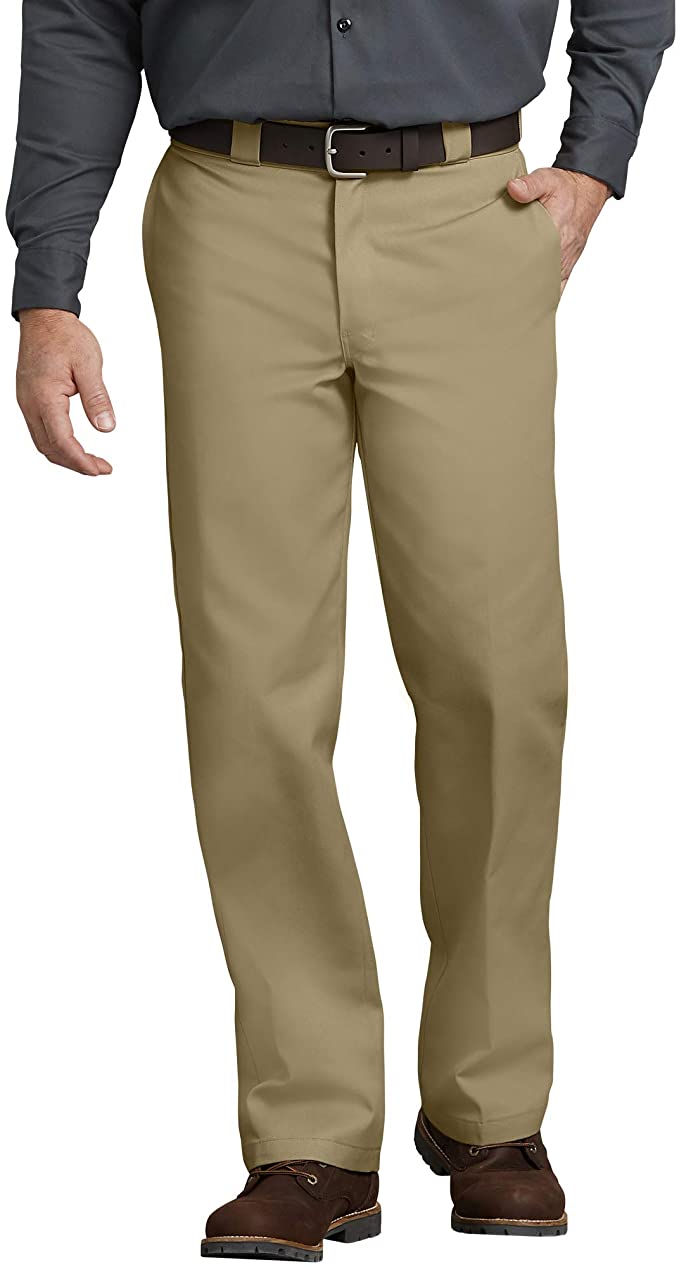 Dickies Men's Original 874 Work Pant is 65% Polyester and 35% Cotton. It comes in an imported size of 32×30, has a hook and eye closure, and the machine washable classic work pant design that was built for hard wear. It features flattering cut with slightly tapered legs that sit comfortably at waist height with tunnel belt loops, a heavy-duty brass zipper without flaps on the bottom to cause irritation when sitting down plus side seam front pockets and back welt pockets designed for convenience.
Why Khakis Matter
Khakis can be worn for any occasion, making them an essential piece in every wardrobe.
You don't have to worry about packing a lot when you go on vacation since these pants pack light and still look good with anything else you may already own or plan on buying while traveling!
They also make it easier than ever before to mix styles, match pieces correctly, and create new outfits that will never get old. The versatility of these trousers is what sets them apart from other types of pants like jeans which only really go well with certain tops at specific occasions such as date night.