A training bra is a type of bra that has been designed for girls who are going through puberty. It provides support for developing breasts and prevents them from bouncing around when running, jumping or playing sports. There are two main types of training bras: the underwire bra and the softcup bra. The first one offers more support while the second one is less constricting.
For girls, the first bra can make them feel mature and grown up. It's important to understand that different types of bras are appropriate for various stages in puberty since breast size changes a lot during this time period – some may need an underwire or sports bra while others might not ever wear one at all!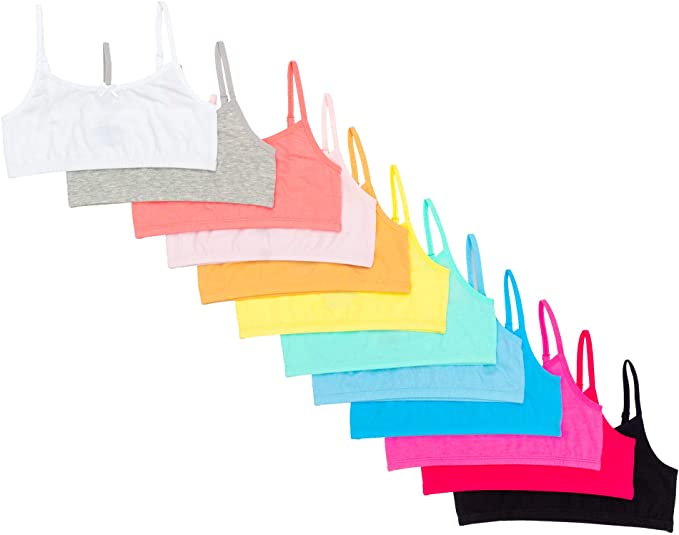 The girl's body changes so quickly during puberty that it can be hard to know what is best for her. A training bra provides extra support and prevents chafing by providing an undershirt or camisole between the cloths and breasts. It also provides an extra layer of fabric between clothing and the breasts that is more modest than just putting on another shirt or top over your regular clothes.
Many types of training bra are quite simple in design. They are made from stretchy cotton fabrics and don't usually feature an underwire, since minimal support is needed and can be achieved by wearing a comfortable fabric like cotton. The bra style may have some trim or it might even be satin but white or light colors seem to dominate the market as they're more popular with customers due to their simplicity and versatility for all kinds of outfits.
If you're struggling to find the perfect fit for your bra, it's time to take a more detailed approach. The first step is measuring under and around both breasts simultaneously with an iron-clad tape measurer. From there, calculate the number differential between those measurements; this way will give you all of the information needed in order to make sure that every part fits just right!
When it comes to sports bras, you need a sturdy and reliable one. You might think that the bra is designed for running or jogging but really they're made with all of your workouts in mind – from yoga sessions to CrossFit classes. For women who wear these types of athletic gear during their workout routine, nothing will work better than wearing an appropriate-sized supportive undergarment like this awesome training bra!