Romantic fashion is a term that is thrown around quite often, but what does it actually mean? Romantic fashion has been described as "fashion for the heart." This type of fashion usually includes soft colors, flowing fabrics and floral prints. It can be difficult to find outfits that are considered romantic because most stores only carry clothing in one or two colors.
The fashion of the Romantic era peaked between 1825 and 1835. The styles in this time period were not only luxurious, they also had a lot more flair than other eras before it with dresses that flowed down to just above the natural waistline. By 1835 skirts started transitioning into bell shapes instead of being full at hem as well as becoming tighter around hips too which allowed for movement while still maintaining modesty through layers on top like petticoats or crinolines.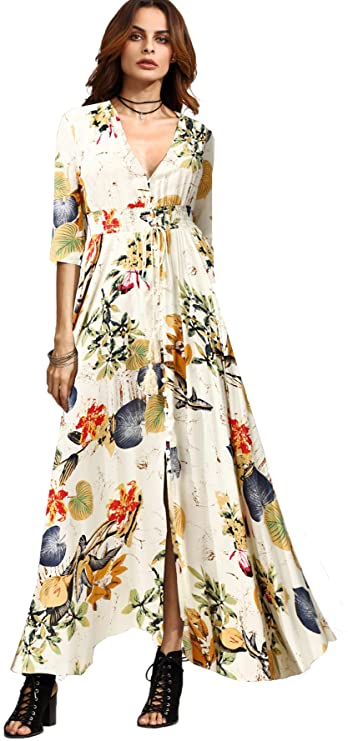 During tat period, hats were piled with embellishments such as feathers, bows and ribbons. High-set bonnets allowed for the tall hairstyles of the period – because they could keep hair out of eyes while still being fashionable.
The latest trend in romantic fashion is to wear dresses and flowy pants more than shorts or tailored trousers. Pastels such as light pink and soft yellow are a favorite, whereas blacks and browns have been replaced with them. Floral prints also make an appearance on this style of clothing—they're often found in the form of chiffon, lace, velvet or eyelet fabrics that billow but still accentuate curves beautifully!
Fashion accents like bows, lace, and ruffles are the perfect way to show off your love of romance. Bows may be anywhere on a piece of clothing from the entire front of a shirt or what comprises the entire body of garment. Lace is a material used on clothing. Sometimes lace can be around the sleeves or necklines of women's dresses. Lace is also sometimes used as the whole article, like with a lace shirt.
You can wear romantic fashion by itself or with other clothing. For example, a woman may wear a ruffled shirt and suit jacket to give off that professional look while still maintaining her femininity. You could also combine the feminine style of clothes with darker pieces such as black heels in pink flower print for an edgier feel during formal events like weddings and galas. With so many choices available, you'll be able to create outfits suited for different occasions!
3 Tips on How to Wear Romantic Clothes
We have put together this list of three tips on how to wear romantic clothes no matter what your body type may be!
Go for feminine colors
The tone of most romantic fashion is typically soft pastels, but don't rule out bolder shades! You might be surprised to find that a bright purple dress or pink skirt can be just as romantic as an ivory one. If you're going for more masculine tones, try pairing them with something like a floral scarf or blazer to soften the look and make it feel less harsh.
Look at your body type before shopping
Don't forget these two important things when looking into purchasing new clothes: if you have small hips avoid wearing too many fitted skirts so that they don't accentuate what you want hidden; on the other hand, if you are busty consider wearing a fitted bodice with soft flowing skirts or pants to create the illusion of curves.
Can wear comfortably
In addition to your body type, it's also important to think about what you're comfortable wearing! It might be hard for some people to wear feminine clothes in public because they fear how others will perceive them. That is why we recommend investing in at least one nice dress that makes you feel beautiful and confident before looking into other types of clothing. This way when going out on dates or doing anything else where romantic fashion may come up, you'll have something ready so that you can look and feel great without worrying too much about what others are thinking!